Welcome to Blue Oyster Cult Wiki

The wiki about Blue Oyster Cult that anyone can edit. 23 articles since 27 June 09.

From the Blue Oyster Cult FAQ: 


Blue Oyster Cult has, these days, a fairly small, but loyal, and somewhat rabid following. The band has a 50 year history and many people, who were not fans back then, want to know about the band's origins. In addition, the various themes of BOC's music are interesting to discuss. Finally, BOC fans on the internet seem to ask the same questions over and over again - of course, part of this is because we *like* to re-hash the topics, and usually come up with something new when we do.

Note: The FAQ was originally created for, and circulated on, "BOC-L", a group of individuals who regularly communicate using electronic mail (E-Mail) to discuss, among other things, BOC.
Contents
What's new
Contribute to this wiki
To write a new article, just enter the article title in the box below.
<createbox> width=24 break=no buttonlabel=Create new article </createbox>
Not sure where to start?
Featured article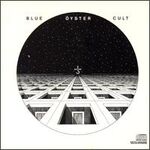 Blue Oyster Cult (Album)
Release Notes: Released January 1972 by Columbia. Re-mastered on "gold" CD together with Tyranny And Mutation and released May 1999 by Mobile Fidelity Sound Lab, with restored and expanded liner notes. Re-mastered by Columbia/Legacy (with bonus tracks, lyrics, and expanded liner notes) and released June 2001. Produced by Murray Krugman and Sandy Pearlman. Instruments: Donald "Buck Dharma" Roeser (lead guitar, vocals), Eric Bloom (lead vocal, stun guitar, keyboards), Albert Bouchard (drums, vocals), Joe Bouchard (bass, vocals), Allen Lanier (rhythm guitar, keyboards).
Featured Video
thumb|250px|right|Capt Hiram's - 3Jun09 - by tanman05851